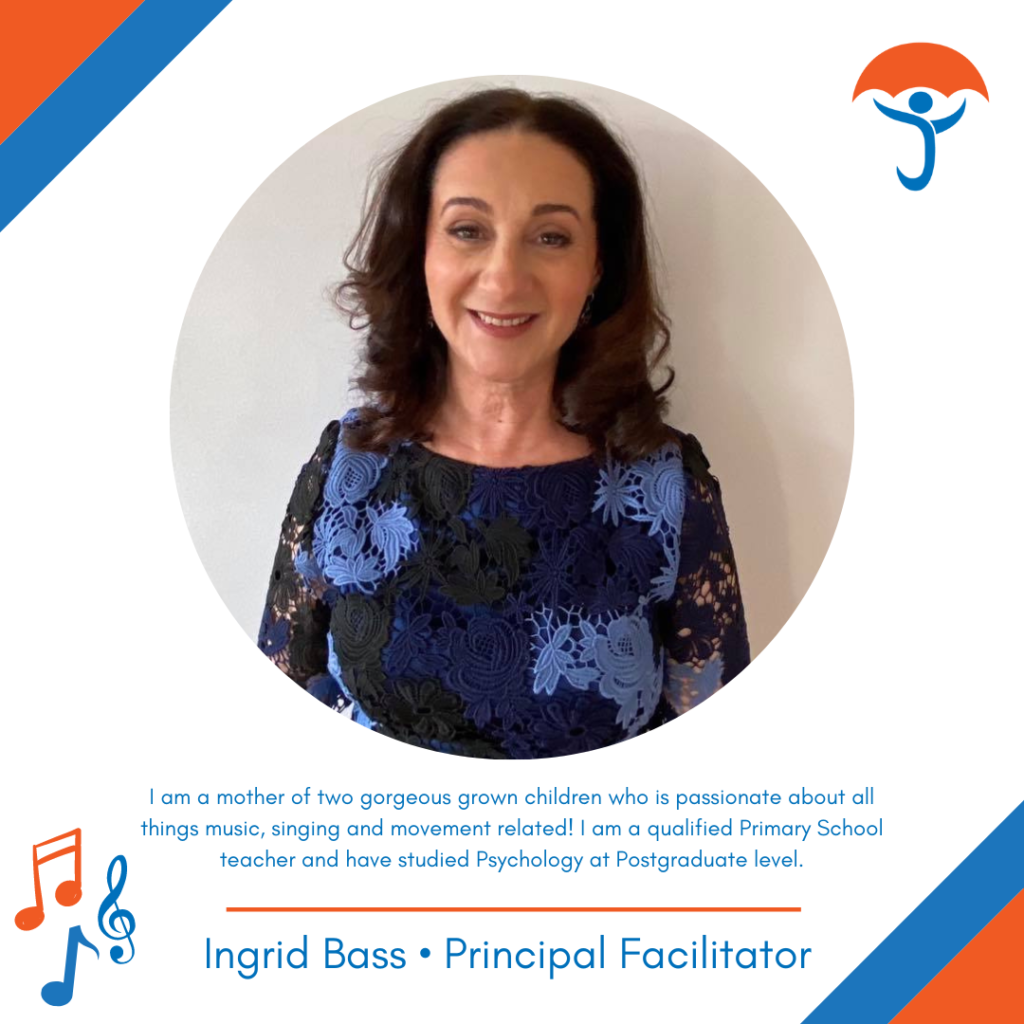 Previous to launching Umbrella School of Music, Ingrid started and ran another school (Applause Musical Theatre Academy) for participants of all ages and abilities across 5 venues on the North Shore and Northern Beaches of Sydney. She offered some sessions for children and adults with disability, and these were a huge success! Her participants were given amazing opportunities to perform on a stage at least twice a year where they had their own individual moment in the spotlight to shine for family, friends and the wider audience.
Sadly though, after 7 years running the school, Ingrid made the difficult decision to shut it down for a variety of reasons at an extremely challenging time in her life.
She found the following year, 2020, extremely difficult – feeling lost, disappointed and unable to find much work. The Covid Pandemic didn't help of course! Needless to say, mourning the loss of her school, with little work and numerous lockdowns, Ingrid found herself depressed, feeling isolated and lacking purpose.