You have no doubt heard that a lot of research has been done by neuroscientists which has proven that listening to and engaging in music (whether this be by singing, playing instruments or composing) is so beneficial to the growing child and people in general.
In fact, it has been found that the whole brain (all 3 areas, namely the motor, visual and auditory parts) fires when a person is engaged in music! And these benefits span across all of these areas of a person's functioning – cognitive, social, psychological, physical and overall health. 
For more information on this, please read on and check out the link to the TedX talk by Dr Anita Collins.
Our Programs Can Bring You These Benefits
♫ Reduced stress/anxiety and a greater sense of calm
♫ Joy from releasing creative expression
♫ Increased confidence in many areas of life
♫ Better communication skills (receptive, verbal and non-verbal)
♫ Cognitive benefits such as improved learning, memory and comprehension across academic areas
♫ Improved ability to focus and concentrate on the task at hand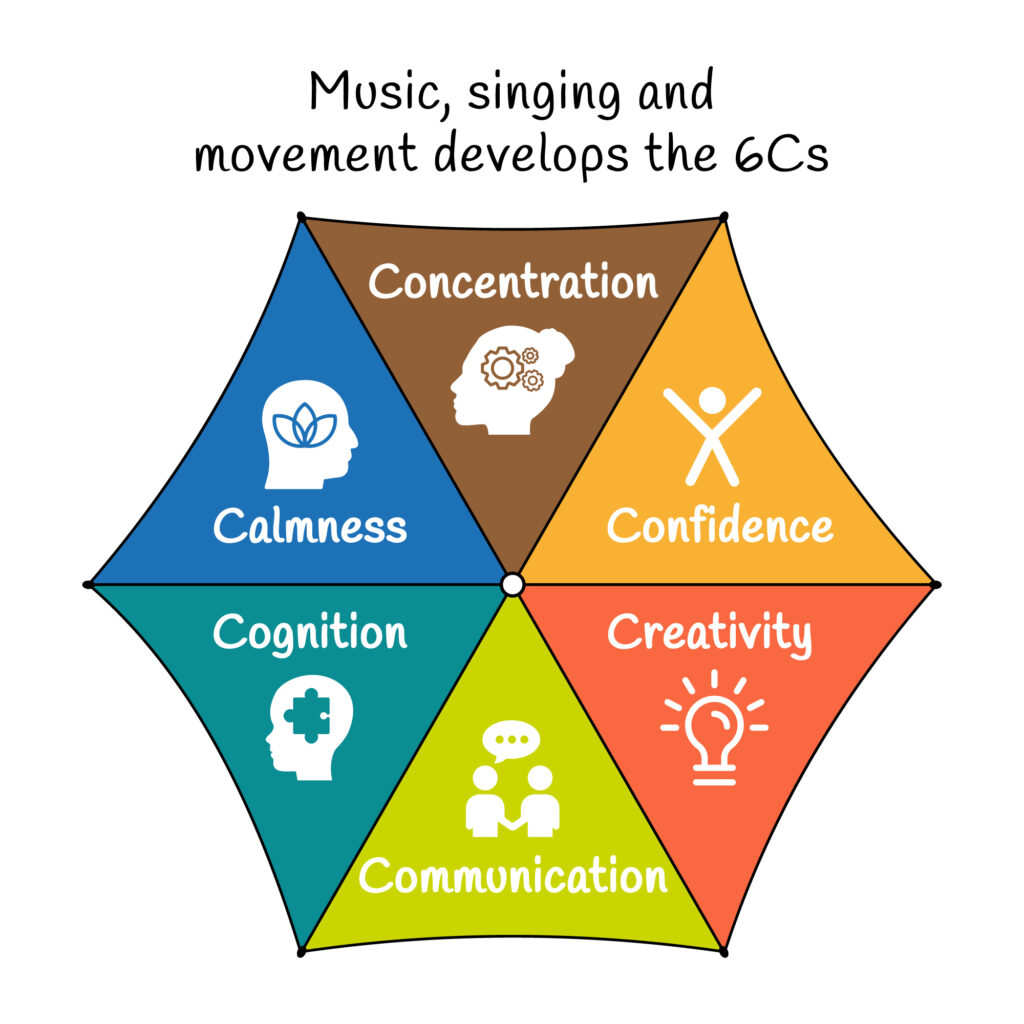 The 6Cs Help You Make Connections with:
♫ People, the community and the world
♫ Physical and natural environments 
♫ Your body, mind, senses, emotions, thoughts, behaviours and
creative self
Send us a message or
Connect on Social
Follow us on Facebook and Instagram to keep updated with offers, activities, workshops, holiday programs and more!